Versatile 8.7x29.5 Mini Metal Lathe Digital Display 3 Jaw Chuck 2500 rpm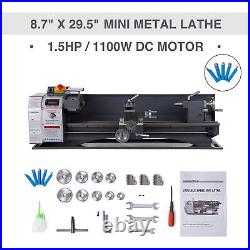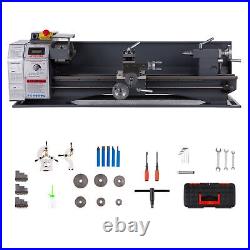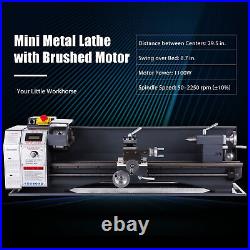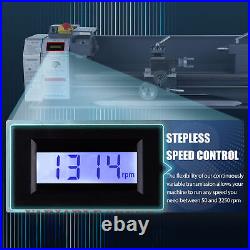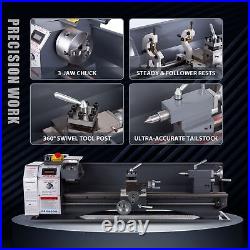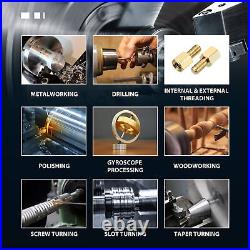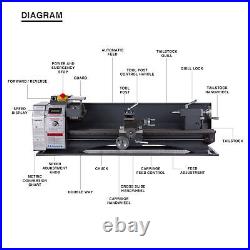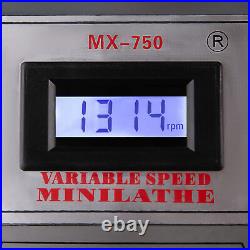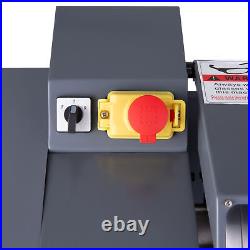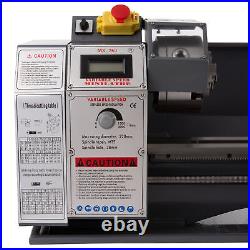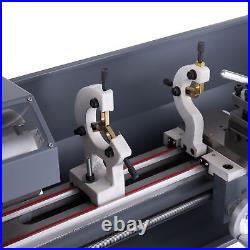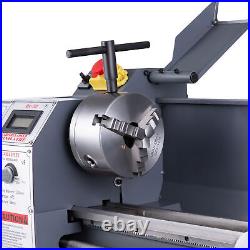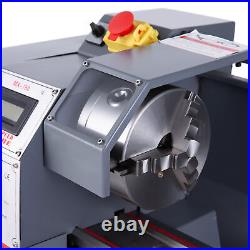 Type: 8.7" x 29.5". Motor Power: 1.5 HP (1100W).
Max Spindle Speed: 2500 rpm (±10%). Spindle Bore: 1.5 in. Swing over Bed: 8.7 in. Distance between Centers: 29.5 (750mm)Inch.
Dimensions: 43.7 x 17 x 13.6 in. Weight: 183 lb (83 kg). 1 × Accessory Kit Box. Wide Application: This mini metal lathe is ready to handle a wide range of processing tasks including turning, drilling, threading, and cutting. Large Through Hole: The 1½? Wide through hole allows easy work with long and thin pieces including pins, bushings, axles, and shafts. 4-Way Tool Post: The lathe's adjustable four-way tool post allows you to easily change your cutting tools and offsets for easy beveling. Stepless Speed Control: Easily adjust your lathe to any rotational speed from 50 to 2500 rpm, giving you complete control & permitting a wide range of projects & materials. High-Precision 3-Jaw Chuck: Ideal for professionals, this mini metal lathe is equipped with a high-precision chuck with 3 jaws able to handle both square and round objects with ease. Premium Metal Gearing: Especially suitable for threading, this wear-resistant and durable set of metal gears provides strong and efficient power transmission to the lathe.