High Precision Mini Metal Lathe 8.7x23.6 3 Jaw Chuck 2250 rpm Brushless Motor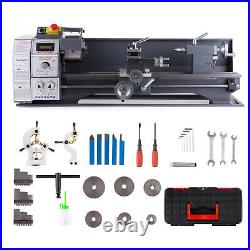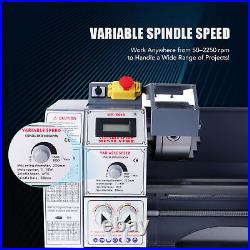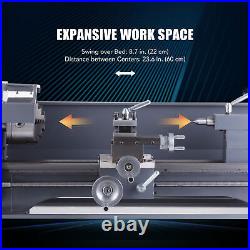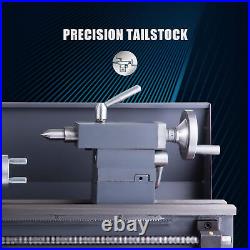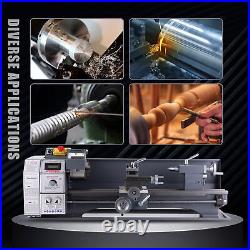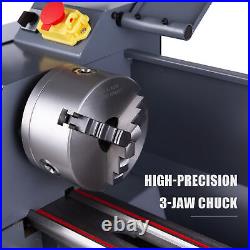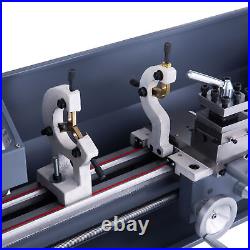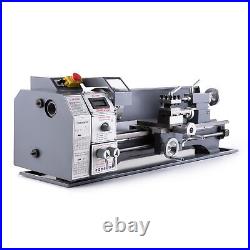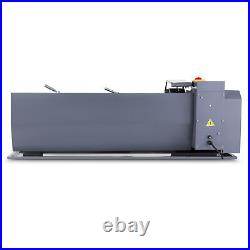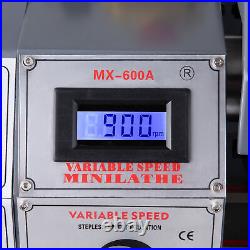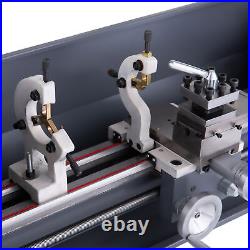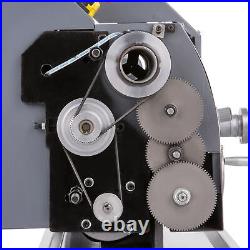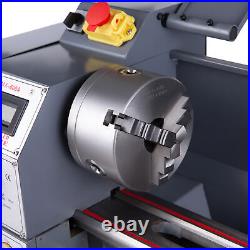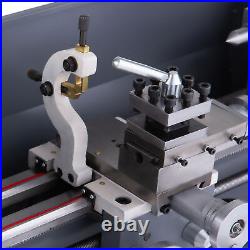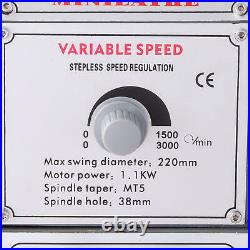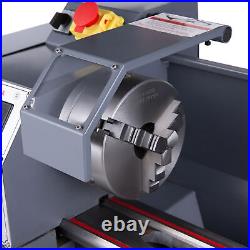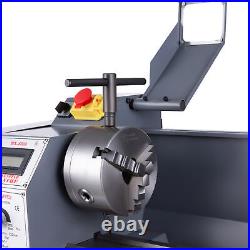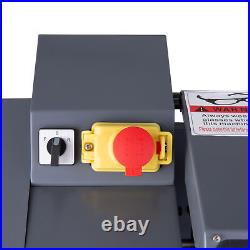 Motor Power: 1.5 HP (1100W). Dimensions: 43.5 x 16.9 x 13.6 in. Spindle Bore: 1.5 in. Swing Over Bed: 8.7 in. Distance Between Centers: 23.6 in.
Spindle Speed: 50-2250 rpm (±10%). Spindle Accuracy: ±0.0004 in. Metric Thread: 0.3-3 mm.
Net Weight: 158.7 lb. 1 x Accessory Kit Box.
POWER METAL LATHE: This Creworks metal lathe measures 44 inches by 17 inches and cranks out 1.5 hp (1100W) to perfectly handle your metal and wood working projects; it provides an 8.7 inch (22 cm) swing over bed and 23.6 inches (60 cm) distance between its centers with a 1.5 inch (3.8 cm) spindle bore. PRECISE ENGINEERING: Ideal for home DIYers and professionals alike, this metal lathe's high-precision 5 inch (12.5 cm) 3-jaw chuck handles both square and round objects with equal aplomb; its granular precision is especially useful for jobs requiring high accuracy such as threading. COMPLETE CONTROL: The lathe's rotational speed can be set from 50 to 2250 and monitored through the digital display; the well-crafted head and tailstocks, large through-hole, and 4-way tool post also contribute to providing greater control. ULTRA-STURDY & SAFE: The all-metal construction assures you of a long service life; the transparent chuck guard protects you from swarf or broken tools while also permitting visibility into the point of operation.