DC 12V Mini Metal Lathe DIY Lathe Miniature Multifunction Machine 20000 rev/min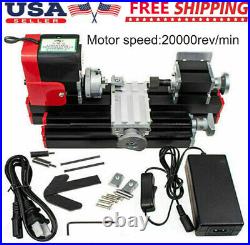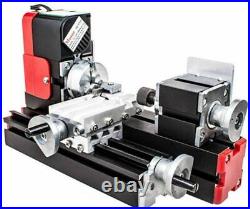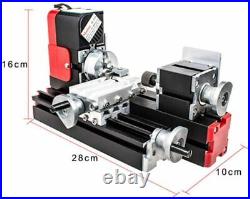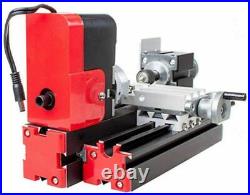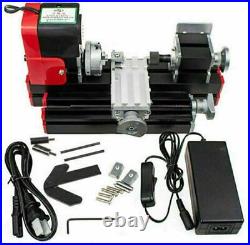 The mini metal lathe is mainly used to process wood (Softwood, Hardwood), Plastic, and soft metal Aluminum, Copper, etc. Into the shape which you want.
The miniature woodworking tool is made of high-quality steel, with high hardness, sturdiness and durability, which is very suitable for DIY hobbier, Woodworking. The lathe transformer has over-current, over-voltage, and over-temperature protection to ensure your safety in use.
The metal lathe can be adjusted as low as 2000 rpm revolutions per minute, using a three-jaw chuck or chuck (16mm) to clamp the workpiece, the center gong height is 25mm, and the center distance is 135mm. Input voltage: 12VDC, input current: 2A, power: 24W. Processing materials maximum diameter: 45mm.
The transformer has over-current, over voltage, over temperature protection. 1 x Miniature Metal Multifunction Machine.